Ignite Curiosity this Summer: Register Now for Innovation Academy's K-2nd Grade Program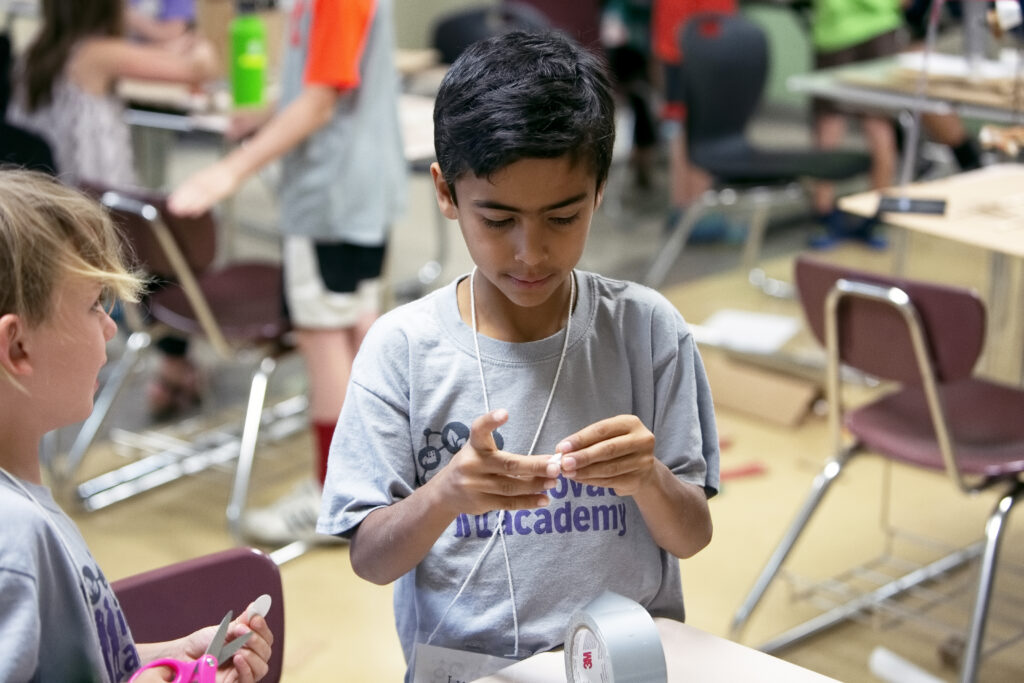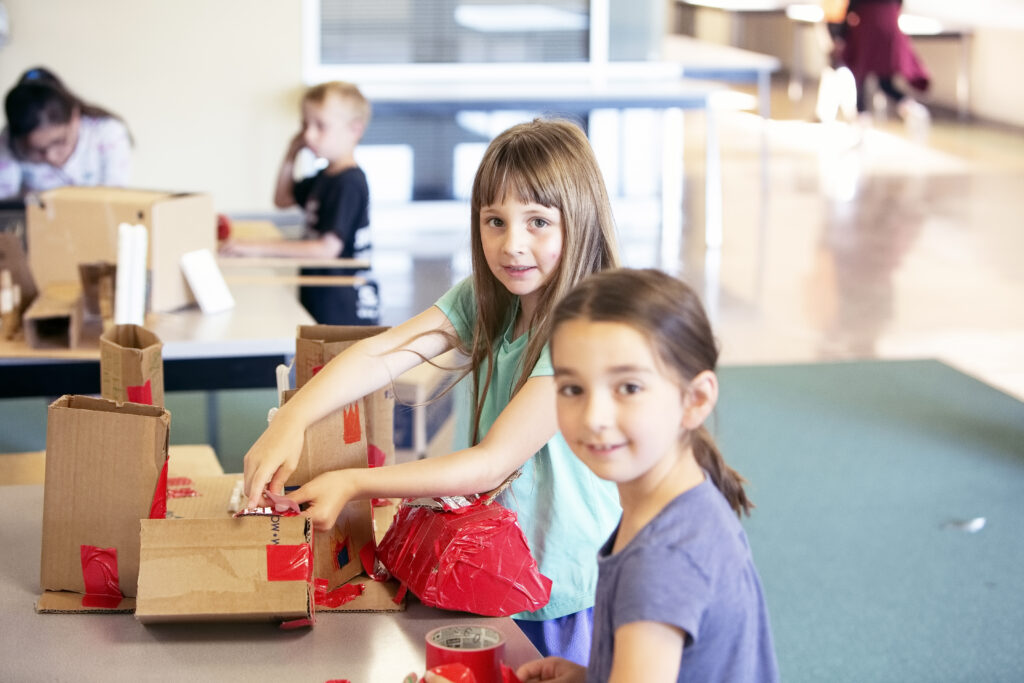 For over a decade, St. Vrain's Innovation Academy has been at the forefront of empowering students, fostering innovation, and promoting lifelong learning. This year, the summer program is specifically designed to cater to the district's youngest learners, and is accepting students from kindergarten through second grade.
Innovation Academy lays a solid foundation of critical thinking skills through inquiry-based learning. By incorporating the design-thinking process into the summer programming curriculum, students are encouraged to think globally and work collaboratively to develop innovative solutions to real-world problems.
To enhance student engagement and facilitate targeted learning, each grade level at the Innovation Academy is guided by a theme throughout the week, including Food for kindergarteners, Transportation for first graders, and Buildings for second graders. These themes provide a framework for students to focus their learning and problem-solving efforts.
Innovation Academy is led by experienced educators with a background in STEM and design thinking to lead the program. Additionally, a team of motivated Innovation Center student designers will support the instructional staff, fostering a collaborative learning environment.
Parents and guardians interested in enrolling their children are encouraged to learn more and register by visiting the Innovation Center's website. Don't miss this opportunity for your child to join a community of young learners dedicated to embracing innovation and honing critical thinking skills from an early age.
Scheduling Information:
Join us for two fun-filled weeks (Mon-Thurs) at the Innovation Center to learn, discover, and identify problems in our world and brainstorm possible solutions. Then come and join us on the final day for an Exhibition of Learning!
Dates: June 5 – 15, 2023
Days: Monday – Thursday
Times: 8:30 a.m. – 11:30 a.m.
Location: Innovation Center (33 Quail Road, Longmont CO)
Exhibition: Thursday, June 15, 2023 from 10:45 a.m. – 11:45 a.m.